Myself Rajeev Sharma (B.E. Mech; PGDM) having 25 years of rich experience of leading and managing Contracts, SCM, Tendering & Commercial functions with reputed EPC-MNC's and Project Owners and about 2 years experience of delivery corporate trainings for project companies.
From March 20 to Nov. 21, I served L&T Institute of Project Management as a Faculty (Contracts & SCM) and delivered trainings programs in Contracts, Claims, SCM, FIDIC and Subcontract Management, for various business units of L&T and for renowned external customers like Reliance Industries Limited & HPCL Limited, among others. From Oct 19 to Feb 20, I served L&T-IPM and NAC, Hyderabad as a freelance trainer. This is the time, when I took a career turn to pursue my passions of teaching & coaching the project professionals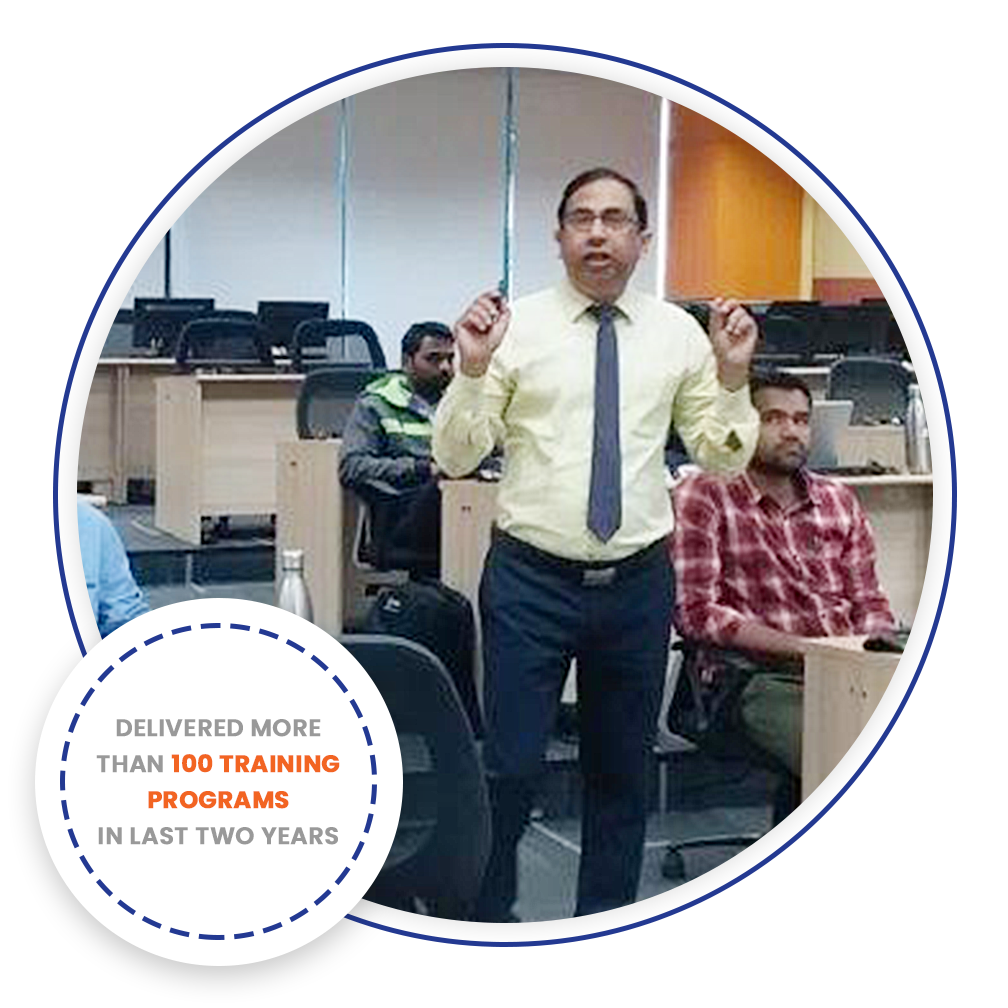 Till Sept 19 (about 3 years), I worked for Tata Projects Limited as GM (SCM) and led award of Subcontracts for all projects across various SBU's. For about 9 years, I led Contract, Commercial & Procurement function for Dodsal Engineering (Dubai), GMR Energy and Lanco Anpara. Around 13 years I served Alstom, GE & Kvaerner, European MNC's, executing EPC projects in India & abroad in power sector.
My entire industry experience revolves around working for large and complex projects in Infrastructure & Energy Sector. Accordingly, I got extensive exposure in pre-award and post award Contract Management, both for Project Owner and EPC Contractors. Being part of construction projects, I handled annual procurement spend up to INR 3500 Cr and came across all kind of procurement contracts having different nature, size & complexities and contributed to business through substantial procurement savings
As part of my hobby/passion and to develop the cross functional team, I also conducted on-the-job & Classroom Training sessions during my employment with M/s GMR Energy Limited and Tata Projects Limited. Participant's feedback and complements encouraged me to take this up as a dedicated profession in Oct 2019 and continue with the same at different scale and intensity thereafter.
Now I am a full-time corporate trainer and rendering my services as freelancer.