RKS Training is renowned and trusted name in corporate training industry. It is led by industry experience faculties who have served the industry for about 25+ years before venturing into academics. Our core competency is to design, and delivery customized training program for the project stakeholders such as project owners, EPC/Construction Contractors, Project Consultants, OEM's & Service Providers.
Having expertise in Contracts, Supply Chain & Project Management domain, we have successfully delivered around 150 training programs for reputed organizations in EPC, Construction, Services and Manufacturing Sectors during last 3 years. Our participants includes junior, mid-level & seniors' executives from cross-functional project team from critical functions such as projects, supply chain, contracts, construction, tendering and business development
We have successful designed and delivered trainings as per the requirements of different sectors, including Oil & Gas, Petrochemicals, Power, Water, Transport Infrastructure, Construction, Real Estate, Building & Factory and Manufacturing, among others. Our customers comprises of highly reputed corporates from public and private sector and are spread across Indian and Middle East. Our ultimate purpose is to enhance competency of your executive and managers and to empower them so that they deliver large projects successfully, thereby meeting project objectives
Brief About Rajeev Sharma
Myself Rajeev Sharma (B.E. Mech; PGDM) having overall 25+ years of rich industry experience of leading and managing Contracts, Commercial, SCM, Procurement & Tendering functions and about 3 years of delivering executive trainings & coaching for project companies.
In my professional journey, I have served most reputed Corporate Training Institute, EPC MNC's and Project Owners such as:
My Entire industry experience  revolves around working for large and complex projects in Infrastructure & Energy Sector. Accordingly, I got extensive exposure in pre-award and post-award Contract Management, both for Project Owners and EPC Contractors. Being part of construction projects, I have handled annual procurement spend up to INR 3500 Cr and came across all kinds of procurement contracts having different natures, size & complexities and contributed to business through substantial procurement savings
As part of my hobby/passion and to develop the cross-functional team, I have also conducted on-the-job & Classroom Training sessions during my employment with M/s GMR Energy Limited and Tata Projects Limited. Participants' feedback and compliments encouraged me to take this up as a dedicated profession from October 2019 and continue with the same at different scales and intensities thereafter.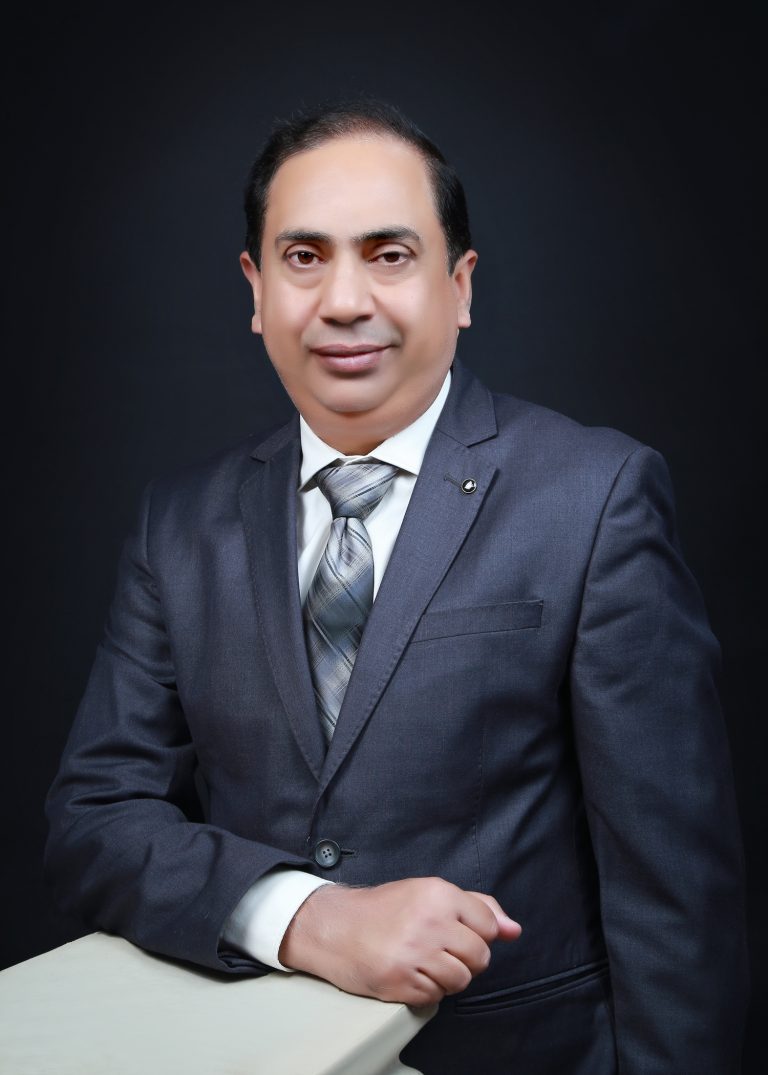 Growth of our nation largely depends upon the level of infrastructure we create in the next decade. Building Infrastructure requires developing & implementing large projects across all major sectors of economy. The success of these capital-intensive projects directly linked with timely completion of such projects. Skill and knowledge of project team is a key driver for meeting project objectives

High Competition, lot of uncertainty and inherent risks associated with large projects have made the construction business highly challenging. Too many stakeholders and enhanced stakeholder expectations have increased the complexity exponentially. Accordingly, project delays have become the most obvious features of infra projects, which are determinantal for project stakeholders.

Educational Institutes, Industries and Governments are three pillars of economic growth of a nation. In order to realize the dream of double-digit growth on long-term and sustainable basis, such three parts need to work together as a harmonized system.Each pillar is doing a great job in its respective area through thoughtful initiatives, innovation and actions of change.
Prof. Rajeev Sharma imparted unique perspective and knowledge on a course for us named "Effective Supply Chain Management and Strategic Sourcing". While this information existed in the common pool of knowledge at our department of Strategic SCM, Prof. Rajeev Sharma brought it to life through many interactive examples from his own diversified and unique experience in the EPC and SCM field. At least five individuals from my department joined the course, and speaking on their behalf, we benefited immensely by the simplistic approach Prof. Rajeev Sharma took to explain the most complex concepts in SCM.
Mr. Sameer Gupta
Success is mantra of this program from day one. The Program was well packaged, well presented well clarified. The team L&T-IPM is par excellent in putting things in a step-by-step process. The discussions were open, honest, very interactive, interesting, and informative. Sh. Rajeev Sharmaji had literally swayed us with fluent presentation. Sh. Sunil Kumar has chipped in with contract administration specifically in international contracts' aspect. From start to finish Sh. Rajeev Sharma lead us from front throughout the journey of achieving deep knowledge in EPC Contract management
Mr. Thanigaivel Raj
The online SCDM Program organized on the topic of Contracts and Claims Management was highly enlightening. The program gave special emphasis on the core contents of the Contracts discipline which was supported by well formulated case studies. The group activity conducted on the case study gave good insight of the topic being discussed during the session. As the session was interactive, we never really felt distracted, and our queries were cleared there and then instead of waiting for question-and-answer round at the end. Would like to attend more such session on live topics.
Mr. Aditya Deo
I wanted to take a moment to express my sincere gratitude for the exceptional training on procurement and supply chain management. Your expertise and dedication have been invaluable in enhancing my understanding of these critical business functions. Throughout the training, you demonstrated a profound knowledge of the subject matter. Your ability to present real-world scenarios and practical solutions truly enriched the learning experience. Your approachability and friendliness made the sessions enjoyable and motivating.
Mr. Darshan Rawat
The procurement training was valuable for the SCM procurement professional. The below mentioned key highlights: This Module was easy to understand and memorize. Connects the knowledge we are learning to the real-life examples and cases. The exercises, case studies, and interactive activities were excellent. The workshops took on the actual feeling that I was selling/buying. Great course, excellent trainer Mr. Rajeev.  I strongly believe that my team gained vast knowledge on the subject. Highly recommended
Mr. Abhinav Kherkar